This article is an extract from the Habitat Magazine – May 2023.
Reviving empty spaces in the UK
The high cost of land and construction in the United Kingdom prevents many developers from building affordable homes at scale. For years, Habitat Great Britain has focused its housing efforts on rehabilitating homes and offering them as affordable rentals to address the great need for decent, affordable shelter in the U.K.
In 2018, the council of Barking and Dagenham, a borough in east London, approached Habitat Great Britain with an opportunity to convert an unused storage unit atop an old store into an apartment for young people leaving foster care. A year later, Habitat Great Britain completed the four-bedroom conversion, which included a room for a live-in care worker who could provide wraparound services for the residents.
Habitat Great Britain's conversion helped vulnerable young people secure adequate housing and join the housing continuum. Tessa Kelly, Habitat Great Britain's director of development, says the transformation also presented a tremendous cost saving for Barking and Dagenham.
Due to the limited availability of affordable housing in the borough, the locality previously spent £1,100 (US$1,400) a week supporting the emergency shelter and Building on success and expanding to Poland basic needs of the young people leaving foster care.
Following the conversion, the cost to support their rent and care is down to just £150 (US$190) a week.
Habitat Great Britain transformed an empty space formerly used as storage for a linen shop in Barking, London, into a four-bedroom apartment to house three young people leaving the foster care system and a live-in support person.
Building on success and expanding to Poland
Tessa says the success of the conversion and deep interest from partners inspired Habitat Great Britain to launch a three-year project in July 2020 to research empty spaces and demonstrate the feasibility of converting buildings into livable units.
The project expanded its scope to also include empty spaces research and conversions in Poland led by Habitat Poland. Through the project — Filling the Gap: Repurposing empty spaces to prevent homelessness in Mainland Europe — Habitat Great Britain and Habitat Poland commissioned research to better understand the presence of empty spaces or underutilized buildings within their countries.
The research in both countries revealed that local authorities own thousands of empty or underutilized properties. "What are all of those empty buildings going to do?" Tessa asks. "If they're already built and there's a housing crisis, shouldn't we be trying to convert them?"
While they were researching, Habitat Great Britain and Habitat Poland also adapted several empty spaces into flats. Tessa says Habitat Great Britain has transformed three vacant properties into comfortable units with more than a dozen beds offered to people transitioning out of foster care. She expects the residents to stay for an average of 18 months before they transition to independent living. When they move, another young person leaving foster care will take their place.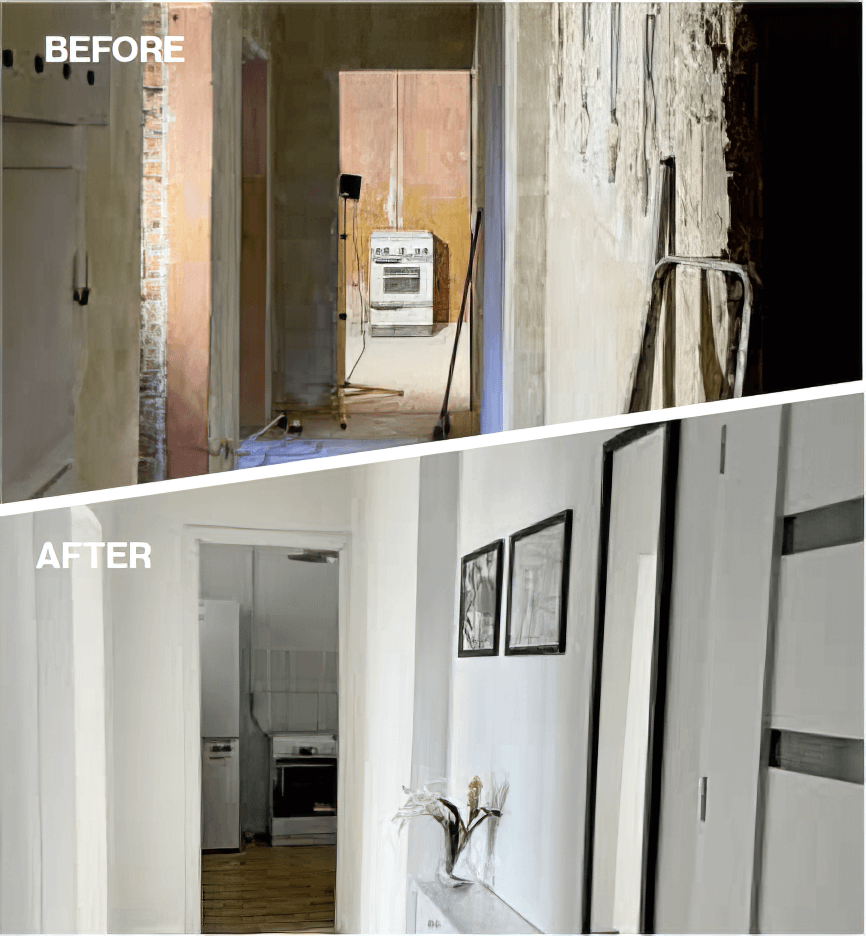 Unlocking emergency accommodation in response to the war in Ukraine
When the war in Ukraine broke out in February 2022, Habitat Poland quickly sought to increase Poland's available housing stock to accommodate the sudden influx of refugees. Most apartments they brought to the market came from private owners leasing their flats through Habitat Poland's social rental program, an initiative offering subsidized rent and services like job training and language courses to refugees.
But Habitat Poland also began refurbishing vacant, rundown apartments to shelter more families through its empty spaces initiative. Mateusz Piegza, Habitat Poland's program development manager, says they've renovated more than 20 flats in Warsaw and Silesia, the majority of which have been rented to refugees fleeing Ukraine.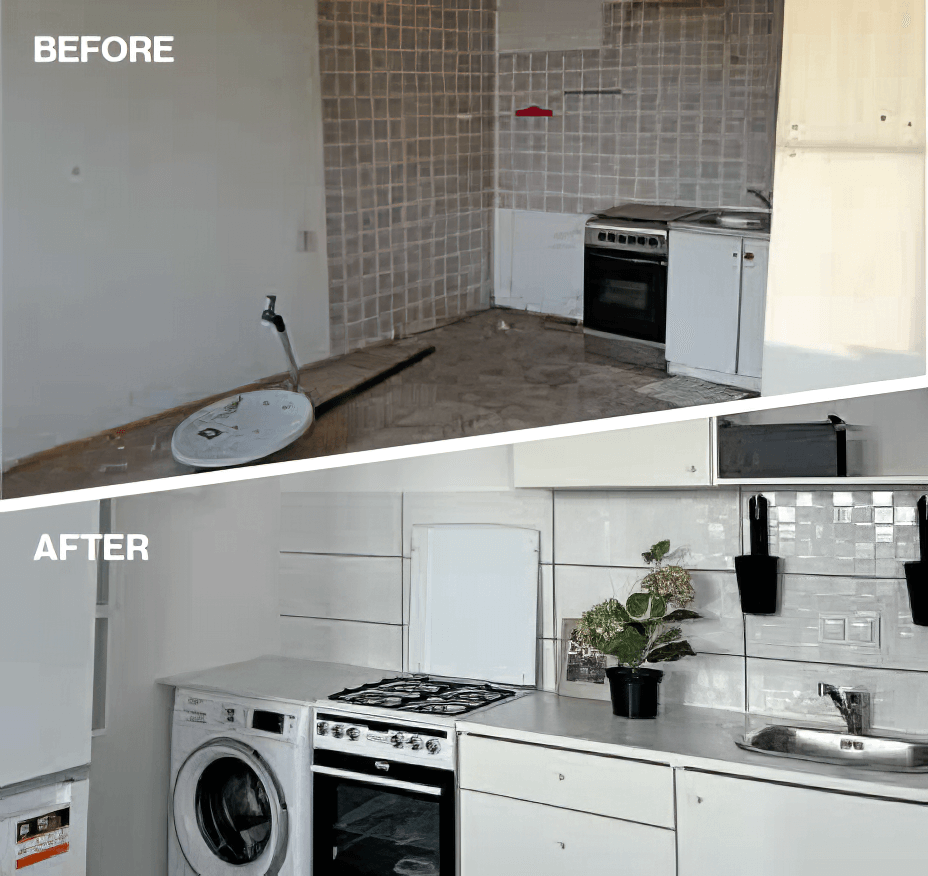 Scaling building conversions in Europe and across the world
Habitat Great Britain and Habitat Poland each released a toolkit detailing their experiences and sharing best practices for converting vacant spaces. Their hope is that governments and organizations across Europe will use the toolkits to scale the conversion of empty spaces into livable, adequate places to call home.
Rick Hathaway, Habitat for Humanity International's Europe and the Middle East area vice president, believes in the potential of empty space conversions.
"Housing development is complex in Europe with issues of infrastructure, regulations and increasing material supply costs. This work of converting underutilized spaces into housing is something we believe will help more families in Europe access affordable housing. And the reuse of existing spaces can lower the environmental impact of buildings. We're conducting research and working with municipalities and local governments to scale up what we see as a longterm, sustainable solution for the affordable housing crisis," he says.
Around the world, Habitat is reimagining affordable housing through our innovative programs. We don't see a boarded-up building as a vacant space destined for demolition; we see it as an opportunity. By incorporating the repurposing of empty spaces into our scope of work, Habitat is able to help more families open doors to adequate housing.